Meta opens new public park near Menlo Park campus, called Meta Park
Source: Hoodline
Amusingly named Meta Park, a 2.2-acre new bit of green space at the end of Chilco Street in Menlo Park debuted this past weekend to the public, featuring a sloped grass lawn and access to the 350-mile-long San Francisco Bay Trail.
On January 29, Meta opened its first public park since Facebook rebranded itself in preparation for the coming Metaverse. The park — a small, yet spacious piece of urban greenery that features an array of locally native flora and easy walking paths — sits across from the Menlo Fire Station No. 77; its official address is 1 Facebook Way.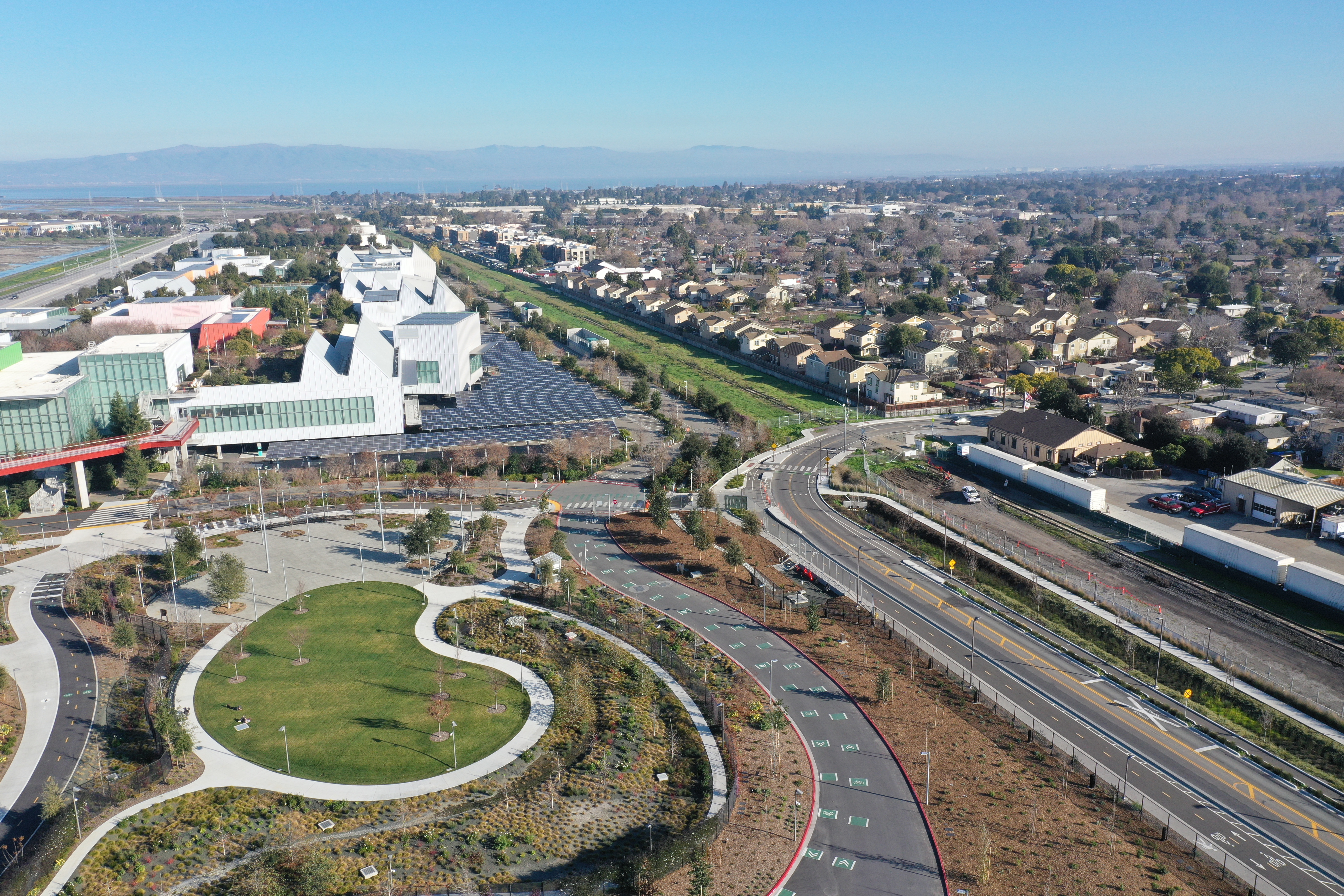 To create the park, Meta formed partnerships between Gehry Partners (designers of the newest wing of the Facebook campus), CMG Landscape, and Level 10 Construction to design and develop it, as well as the bright yellow pedestrian footbridge that ties the park to other nearby pathways and the Bedwell Bayfront Park. The aforementioned pedestrian and bicycle bridge, itself, also connects the Belle Haven neighborhood to a portion of the San Francisco Bay Trail; at 1,026 feet in length, the Frank Gehry Architects-designed bridge is one of the longest elevated pedestrian crossings of its kind in Silicon Valley.
If these past two years have shown us anything, it's that access to outdoor spaces is a crucial part of our individual and collective well-being. It's a sentiment that Meta is aware of, regardless of its investments and forays into virtual reality spaces like the Metaverse.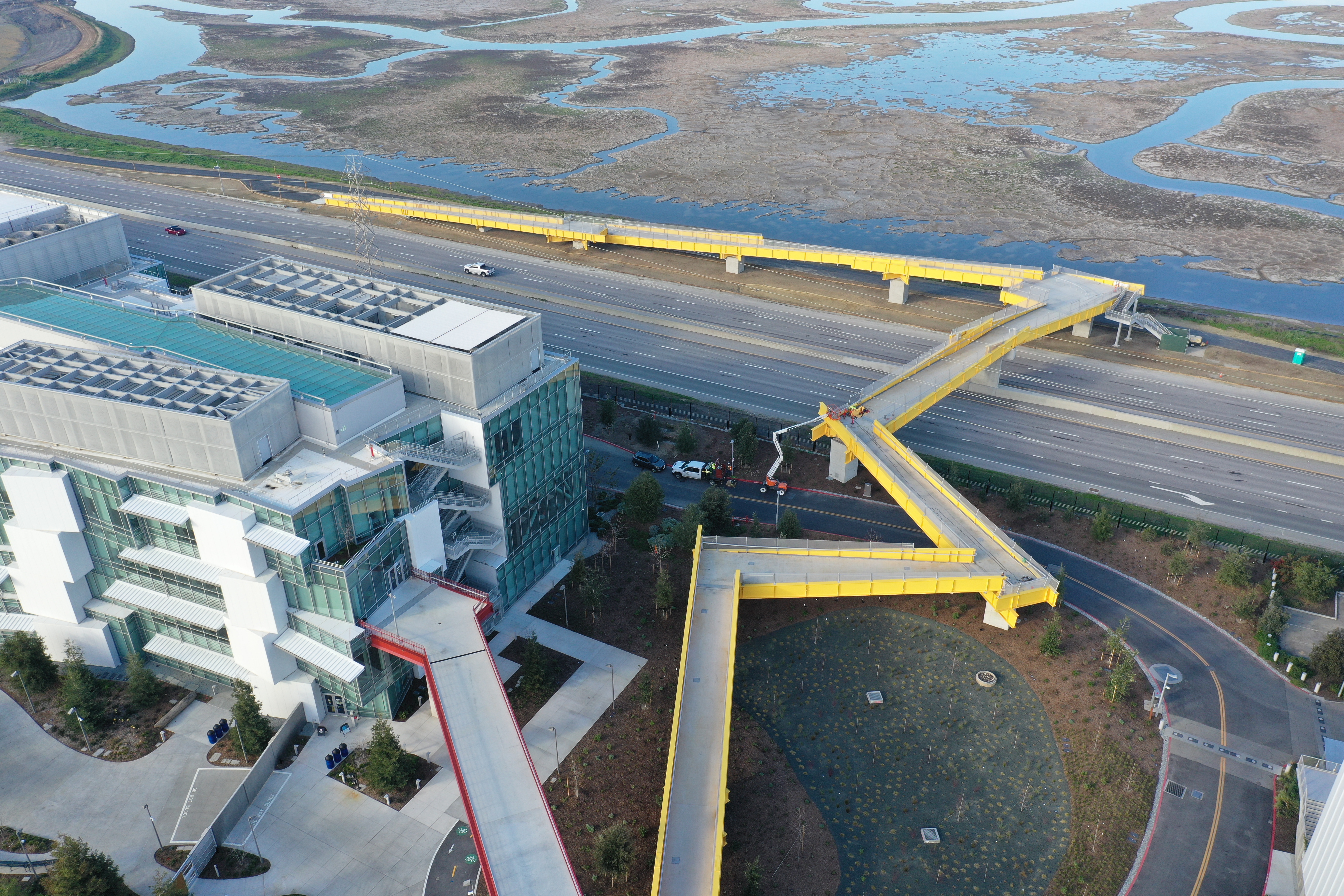 "Now more than ever, parks play a crucial role in contributing to a community's quality of life," says Ashely Quintana, a public policy and community engagement manager at Meta, to Hoodline. "We're proud to open Meta Park as a publicly accessible open space to be enjoyed by all and serve as a gateway to the Bridge and SF Bay Trail and beyond."
Per Meta, this past weekend's grand opening of Meta Park exists in tandem with the company's commitment to better the City of Menlo Park — a promise that's expected to produce additional community spaces in 2022.
Photos: Courtesy of Access Agency, via Meta
Link to Original Article (may require registration) https://hoodline.com/2022/02/meta-opens-new-public-park-near-menlo-park-campus/